5 Advantages of Virtual Receptionists
Customer service and reception are vital aspects of any company's daily operations. You need to make sure your customers can get answers and assistance whenever they need it, but running your own reception and customer service department isn't always feasible. Here are five advantages of Virtual Receptionists.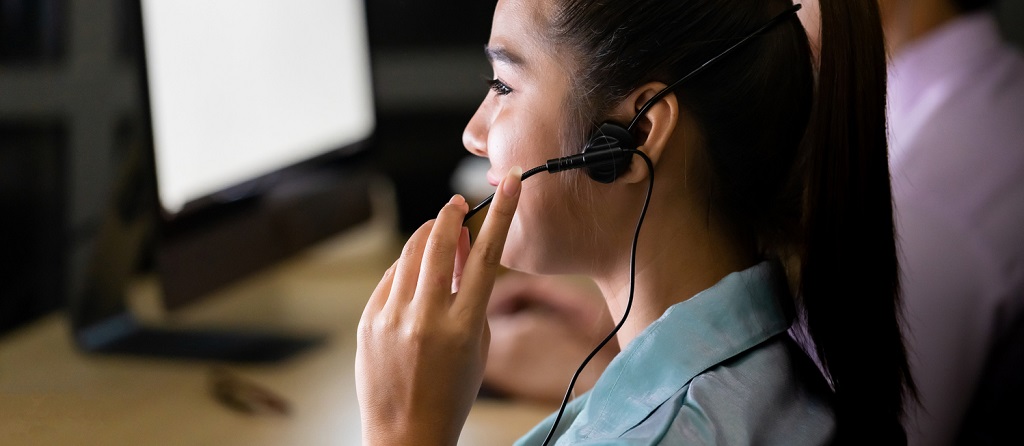 1. Better Customer Service
A Virtual Receptionist can greatly enhance your customer service offerings. The job of a virtual receptionist revolves entirely around answering customer queries and providing assistance for customers. By contrast, if you have an in-house customer service team, various team members may have other commitments besides answering questions. As long as you provide basic training in your company's products and information on your company's departments and offerings, your Virtual Receptionist team should be fully capable of providing seamless assistance to your customers, answering simpler inquiries on their own and knowing exactly where to transfer customers with more complex issues.
2. More Savings
Outsourcing your customer service department or receptionists can reduce the cost of running your business and help you save more of your profits to put toward other things, such as scaling your business up or developing new projects. Contracting a company that specializes in providing customer service and fielding your calls typically costs far less than it would to develop a customer service department, onboard new hires or train and transfer current employees and perform upkeep for the department. You also won't need to worry about incorporating benefits and payroll for an entire department if you outsource. Small businesses, in particular, can benefit from the use of a Virtual Receptionist.
3. Increased Availability
Using a call center can ensure your customers will rarely, if ever, need to wait for any length of time when they call your customer service line. Call centers can handle even high volumes of calls far better than an in-house customer service department can. Depending on the call center you work with, the type of company you're running and your customer's likely needs, you may have a choice of how much coverage you need from the call center. Sometimes, it's necessary or preferred to have coverage twenty-four hours a day, seven days a week, while other companies may only need coverage during business hours.
4.  Better Time Management
Your Virtual Receptionist can assist your employees in improving their time management in several ways. If you only use a virtual call answering service, then your employees won't need to worry about fielding customer calls at all. If you opt for a hybrid model, the burden of the call volume will still be lessened for your employees. The call center staff will be able to take on the bulk of customer service work and your employees can focus more on their own projects while also setting aside some time each day for any particularly high-priority or complex issues customers have that the call center staff aren't equipped to answer.
5. Improved Professionalism
The highly customer-centric service and increased availability a call center provides can ensure your customers experience only the most professional assistance when they need help. Call center staff are trained to act professionally and courteously while on calls and to be able to quickly and successfully transfer calls as needed so customers don't experience any subpar service, rudeness or lengthy periods of waiting. This will help you easily and simply maintain or improve your company's professional image.
Virtual Receptionists have plenty of benefits you can take advantage of if you want to. A Virtual Receptionist can help you improve your customer service offerings, help you save on overhead and allow your employees more freedom to do other work.