A Buying Guide For Trestle Scaffolding And Its Purpose
Finishing a construction project on time is ideal with the use of trestle scaffolding. It is a moving platform that aids workers in performing tasks that involve elevated areas. Instead of purchasing a number of support structures, this single device can do the job.
The Australian construction industry keeps in mind every worker's safety. As a result, the use of scaffolding becomes mandatory, especially for critical jobs. Trestle scaffolding is easy to assemble and disassemble even without the help of an expert making it more efficient.
However, professionals can help to ensure the stability of the structure. Adjusting the load capacity is one way to build a better and more secured working platform. This can only be done by licensed individuals.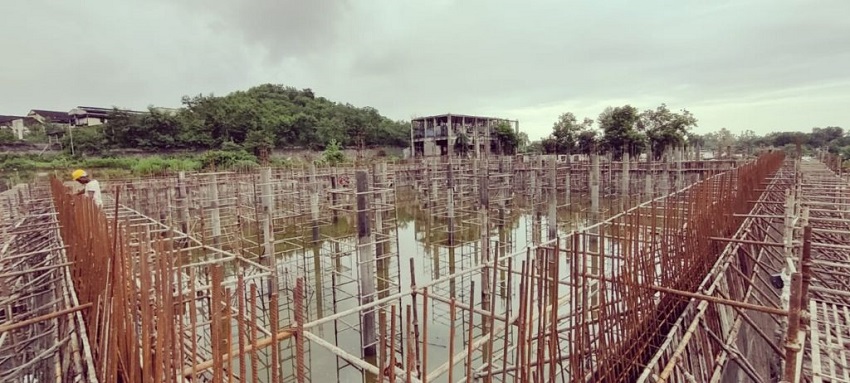 How trestle scaffolding is made?
It takes a meticulous process to create durable scaffoldings for the advantage of the workers. The device comprises a framework and platform that must withstand heavy equipment during construction.
There are many kinds of scaffoldings according to specific uses. But, here are the components of a hard-wearing trestle scaffolding to watch on:
These are simply the working platforms for low-level access to deliver safety for the builders. It works with a scaffold board to better protect workers at all times.
Another alternative for such an element is guardrails as said by many contractors which provide better access, regardless of the height.
Trestle scaffolding is made up of aluminum ladders as additional support for the platform. The ladders are triangular with a vertical and sloping design for the worker's comfort. It is likewise durable due to the aluminum material used that could last for years.
Every worker's safety is the priority of using scaffoldings and so a handrail system must be added. It protects an individual from falling when undesirable events take place. It consists of end and mini panels, brackets, and many more safety measurements to assure no one will be harmed.
Handrails are one of the reasons why injuries or casualties at any construction site are reduced through the years.
For additional safety, scaffolding manufacturers make use of plank locks. It keeps every part of the scaffolding connected thus avoids any difficulties during a busy day. It additionally improves the stability of the platform and so prevents possible dangers which usually occur when the planks are not in place.
Last but not least component is the trestle stay which functions the same as the plank locks. It reassures the steadiness of the entire scaffolding system throughout the project. Trestle stay holds all the parts together and makes the device sturdier.
Why does trestle scaffolding matter to your construction project?
The purpose of trestle scaffolding is to aid workers in completing a construction project at ease. It has been a useful tool ever since and then keeps on evolving with the help of technology. The result is that safety shall be increased, as well as the productivity level of the workers.
Each type of scaffold has to withstand a level of load necessary for a certain project. And trestle scaffolding often specifies a load rating not to second guess how much it can support.
Scaffolds also guarantee better security for the workers through the installation of edge protection. It blocks potential hazards with the aid of the barriers surrounding the scaffolding.
Another function of trestle scaffolds is to carry materials without putting too much pressure on the workers. Make sure the platform is made up of a loading net that can lift various materials when necessary. Therefore, passing on construction tools will be easier with scaffolds and this also lessens the risk to the lives of the workers.
Scaffolds do not only aim for worker's safety but also guarantees to finish projects on time. With all the assurances that everything will operate smoothly, the next thing to do is to impress clients with great excellent results.
Choosing the right trestle scaffolding for your need
Being able to pick the right construction scaffold can save more lives. Check on the different types of scaffolds and then choose what is ideal for your project.
In the case of buying trestle scaffolding, you experience both safety and efficiency at work. Additional expenses because of injuries shall also be prevented which benefits contractors greatly. As long as scaffolds confirm the worker's safety, that device is a great buy.
Finding the right work stand and trestle suppliers is crucial to get started. Go for products that are durable and can perform flexible jobs. See whether the essential components a scaffold must have are ever-present to ensure the device is worth buying. You can ask experts to recommend reliable scaffold providers to save time and money as well.
Final Thoughts
To sum it all up, working at a construction site is really a dangerous task. Trestle scaffolding can lessen your worries about the worker's safety with all its features that guarantee a better workplace. It is made up of sturdy components that are ideal for the said worksite. The device is fully equipped with protective parts to prevent falls and injuries while completing a project. It includes a durable platform, handrails, ladders, and a locking system that workers can depend on to speed up the job without compromising their safety.
If you are to look for high-quality scaffolds, contact reliable sellers to cater to your needs. Or, you can ask for an expert's recommendations on where to buy one.