Should I use a snagging company for my new build?
When you're looking to get on the property ladder, new build houses have considerable appeal. They're a blank canvas and also come chain free, which means that the purchasing process should be easier.
They can also be a more affordable option for many people. Some house building companies offer part exchange options if you're selling an existing property, shared ownership schemes which allow people to buy with a smaller mortgage, or Help to Buy schemes. All of these have advantages and disadvantages which are important to consider, especially if you're planning to move in the future. For example, the breakdown of a relationship could change house ownership, requiring a severance of joint tenancy (where owners of a property move from becoming joint owners to tenants in common).
New homes are also built to the most modern specifications and regulations so, in theory, should be perfect. However, this is often not the case. A recent survey by the Home Builder's Federation found that 95% of new home buyers questioned said that they had reported snags, or defects, with their new builds. These ranged from minor irritations, such as doors not closing properly, all the way up to more significant faults including leaking pipes. So, to avoid any nasty surprises when you move in, a snagging survey is the perfect solution to save you stress.
What is a snagging survey?
A snagging survey is a thorough inspection of both the interior and exterior of a new build, including the house, gardens and garages. A snagging survey is completed by a qualified professional who will assess 'snags', or faults and potential faults including: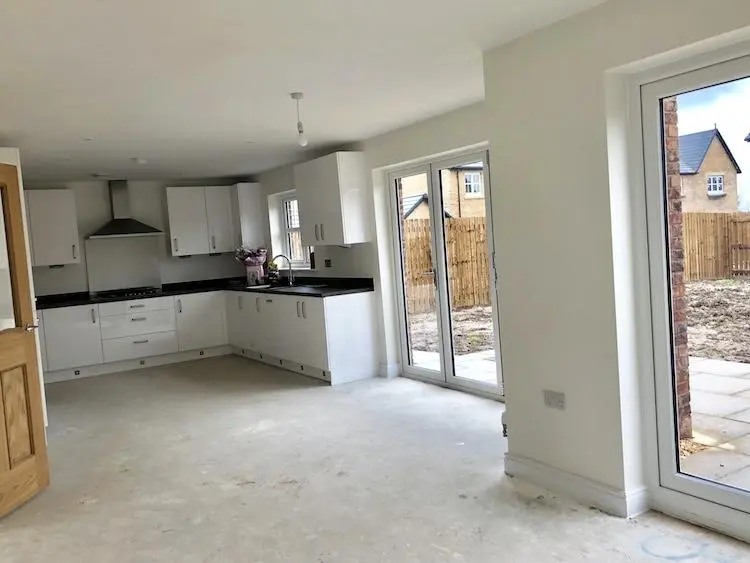 – damaged or cracked roof tiles and brickwork
– incorrect or insufficient insulation in roof and loft spaces
– poorly finished paintwork or interior fittings and fixtures
– poor drainage
Once your snagging survey has been completed, you'll receive a report detailing any faults found. If snags have been identified by the surveyor, you can ask your builder or developer to fix them before you move in. This will save you a lot of stress compared to addressing these issues after you've moved in, when your builder might be less inclined to fix them, especially if they have moved onto another project. If there are any disputes about any of the issues raised, an expert property law firm, such as Parachute Law, can provide legal advice for a swift resolution.
Snagging survey details
The cost of a snagging survey varies depending on factors such as the size of the property. For a one bedroomed apartment, prices start at around £300 but it's money well spent. Completing the survey normally takes around five hours for a standard house. Ideally, a snagging survey will be carried out once the property has been built but before your date of completion. This allows time for your builder to fix any issues before you move in.
Do I need a snagging report if I have a warranty on my new build?
All new build homes come with a warranty, which is usually eight to ten years. This guarantees your rights if there are any major faults with the property, but you will have to contact your builder or developer to rectify these.