How to become a environmental engineer?
Environmental engineers are responsible for designing and implementing sustainable solutions to problems that threaten the health of our environment. They like to think outside of the box to solve complicated problems, which often require creative approaches. Do you know how to become a environmental engineer? Stay with us.
Environmental engineers typically work in consulting or government agencies, utilizing skills gained from their education and experience. Their job is essential and demanding and requires up-to-date knowledge of the latest technologies and practices. Read also: The 10 most promising green jobs of the future
How to become a environmental engineer?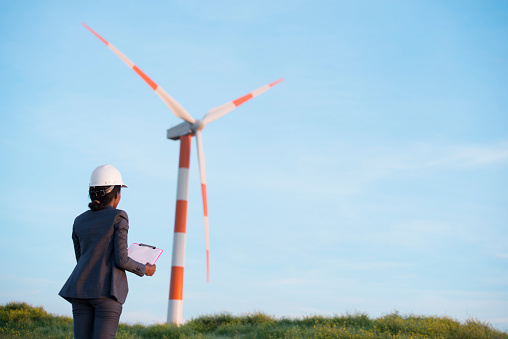 1. Earning a bachelor's degree in an engineering discipline, such as electrical engineering, chemical engineering, or civil engineering
2. Pursuing a master's degree or doctorate in environmental engineering to prepare for a career as a professional engineer
3. Obtaining licensure from the state through passing both the Fundamentals of Engineering exam and the Principles and Practice of Engineering exam
By following these steps, you will be on your way to becoming an environmental engineer. Even if you are still in school or just beginning your career, it is good to keep learning about new technologies that can help protect our environment. Check out our blog regularly for top news in environmental engineering!
Requirements:
1. Bachelor's degree in engineering is required
2. Master's or doctorate degree in environmental engineering is also beneficial
3. Licensed professional engineer with excellent academic record
4. Experience working on projects that deal with natural environment protection or wastewater management
5. Able to work under pressure and meet deadlines
6. Extensive knowledge of environmental regulations and their implications on engineering practices
7. Strong communication skills to work with a team or clients
8. Can-do attitude and excellent technical, oral, and written communication skills
9. Well-organized individual with solid computer skills
10. Able to travel out of town for short duration projects from time to time
How hard is environmental engineering to study?
The field of environmental engineering is both challenging and rewarding. It can be very difficult for someone with no prior knowledge or training in the field to simply pick up a textbook and become an effective environmental engineer in their first job. However, someone who has already earned a bachelor's degree in another engineering discipline may find that the transition to consulting with clients on solving environmental problems is easier.
Environmental engineering students must not only learn the necessary skills to solve technical problems but also how to communicate their solutions with clients and other members of a team. So it's important that they have strong written and oral communication skills. Environmental engineers in consulting and government agencies need these skills in order to interact with potential clients and communicate their vision of sustainable solutions. They also need excellent technical skills to conduct experiments on water, soil or pollutants.
Those who are interested in becoming environmental engineers can pursue a graduate degree in environmental engineering. This means they will have opportunities for employment at consulting firms, the federal government or non-profit organizations. There are also subfields of environmental engineering, some of which include hazardous-waste management, water supply and treatment, irrigation, atmospheric sciences and biotechnology. In addition to a degree in engineering, students may pursue a degree in science or mathematics as well.
Subjects in environmental engineering are fascinating because they are related to the overall health of the planet. Some of these subjects include understanding ecosystems, water supply and its contamination, air pollution and atmospheric chemistry. These concepts can be difficult to understand at first but students who persevere will find that their efforts are worth it in the end.