Microsoft's Lead Engineer Discusses Surface Pro 4's Performance & Functionality
The latest addition from Microsoft's Surface Pro lineup is undeniably impressive and powerful. The Surface Pro 4 is a versatile tablet, which can be transformed into a laptop-like device. It is also portable with bigger screen that works more conveniently for everyone, especially for both professionals and businesses.
Microsoft has managed to update the Surface Pro 4 in terms of size and hardware. This 12.3-inch hybrid tablet runs on Windows 10, a full desktop operating system. It is built on sixth generation Intel Core processor, making it work powerfully and silently. Moreover, it includes PixelSense display, various RAM options, an 8-megapixel rear camera, and a 5-megapixel front snapper.
According to Dave Mitchell, the lead engineer behind the Surface Pro 4, there are numerous improvements made with the latest device as compared with the Surface Pro 3. The entire Microsoft product team has decided to come up with a tablet that has available processor configurations, more design enhancements, and Windows 10 optimization.
Since the Windows 10 offers an easy access on the Start menu of the tablet, the team got rid of the capacitive Windows button. Additionally, the display's optical stack, which includes the diodes, sensors, and pixels, is now nearer to the glass. This makes the device's thickness trimmed down by half a millimeter. You can also store more files and applications like a desktop through it for it has larger storage options.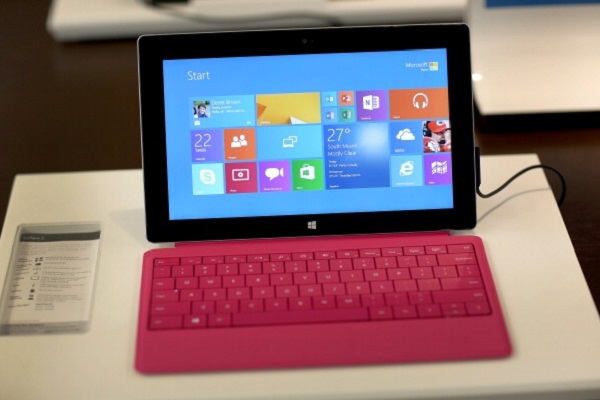 In fact, the display is responsive to touch and the sensors work well with your fingers or the Surface Pen. You can easily tap or write anything you want using the Surface Pen for the screen's sensitivity is high and it is more color precise and luminous than the Surface Pro 3.
Furthermore, the Surface Pro 4 features Cortana, the new personal assistant of the Windows 10. It helps you with your work and makes it easier for you to get done with what you need to do.
The Redmond-based company has invented a groundbreaking device that assists each one in becoming more efficient and productive. Though there are other gadgets being compared with the Surface Pro 4 these days, still it is able to compete with them edge to edge. By simply understanding its features and specifications, one can say that it is truly a hybrid and innovative device. Definitely, you won't get disappointed with this kind of device that is packed with great attributes and has enhanced design.
On the whole, the Surface Pro 4 is one of the best innovations from Microsoft by far. This thinner and lighter tablet provides you a great way to work effectively. It is a high-performance gadget with one-of-a-kind design that stands out from the rest. Hence, you can learn more about the Microsoft Surface 4 at Harvey Norman and be fully impressed with its functionality and compelling performance. However, it is still up to you whether you choose this device over the others or not because your purpose varies with everyone else's.