New Holland tractor first working with Biomethane
It is no news that the agricultural machinery is often a major source of pollution, especially if we talk about tractors. But companies who design and build these heavy duty vehicles know that sustainability is an increasingly applied concept, which should begin to get down working to minimize the environmental impact of their products.
In this regard New Holland has introduced its first tractor working with biomethane. This is the model T6.140 Power Methane, which was recently submitted the Milan Expo 2015. Although here it should make two very important points: the first is that it is a prototype, but not because of a commercial vehicle. The second is that it works exclusively with biomethane since you can toggle this on diesel.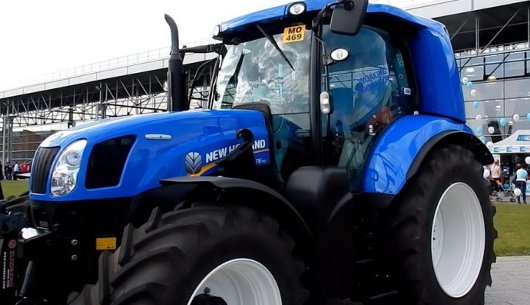 Within specifications it is basically T6.140 model, which differs only by the possibility of alternating fuel . This means that the Methane Power mounts an FPT engine 3.0, with its 4-cylinder, 135 horsepower is capable of generating a torque of 620 Nm.
That if the methane has a special, or indeed, 9 small tank tanks which have 50 kg capacity, since methane is a gas and therefore can be compressed. With this you can work part-time labor. In terms of savings mentioned that can be minimized between 25 and 40 per cent expenditure compared to the traditional version.