POS Software – Then and Now
POS software is being utilized in more places than one could imagine. From banks to pubs to bookstores, from retailers to registrars to music stores,this software can be found everywhere you look. More and more businesses are acquiring these systems to increase their productivity and decrease theissues they face running their day to day operations.
The early systems had limited options. Most of the machines provided features that could allow a retailer to track their sales, calculate the profit margin and do other related tasks. These were the times when the point of sale handler had to work very carefully as even a little mistake could have a major impact on the final reports. In fact, even when the cashiers made sure to not make mistakes or to inform their managers on time if they did do something wrong, there still was margin for error.
For years and years retailers, continued to complain about the errors that they found in the day to day sales reports. While sometimes some of the records were incorrect, other times there were no records at all. It was a hassle for both the cashier and the managers to find the details of the missing sales, which used to causea lot of frustration. When the point of sale technologywas developed and released, the process changed considerably.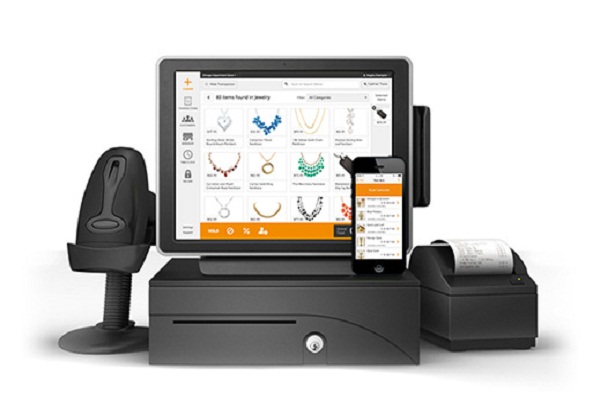 The earliest POS software, then called the ECRs, changed how business owners looked at their retail operations. ECRs provided clean receipts, accurate numbers and when one register crashed, another register took its place. This wasn't all. The store managers were also able to recover the data from the crashed system!
As time passed by, retail management software kept getting better due to the efforts of various development companies that provided retail management solutions. While superstores got the ability to keep complete and accurate track of their inventory, cafes and restaurants started offering particular food of each customer's choice even before the customer had sit down in the cafe.
Furthermore, those customers who wanted to make changes to their orders didn't face any hassleas now the staff had gotten the power to make amendments to each and every order right from their point of sale interface using the iPads or Smartphones.
Today, the POS softwarehas reached a point where people can place orders for things or services they want to purchase before even reaching the stores. There is also no need of standing in long queues, which saves everyone's time. Furthermore, each customer can choose the payment method of his/her choice whether it is MasterCard, Visa, Amex or any other.This ensures that no customer will have to turn to another store or service provider just because you don't give them the option to make payments from their desired credit or debit card!
Retail management systems have come a long way. They have definitely changed how things were done in the retail industry and this is definitely for the better.If you have a retail store or any other location where you trade goods or services, buying one of these systems can help improve your store's operations. Visit this blog http://what-it-is.com/ to more know more article like this.