Reasons To Study Environmental Engineering
The Environmental Engineering is a discipline with professionals who act as a doctor when the "Mother Earth" is sickened by pollution.
These are specialists in preventing, tackling and reducing damage to the environment. For example, in situations such as the spill of an oil tanker to the sea by accident, they are responsible for solving it through a series of procedures.
According to the Peruvian University of Applied Sciences, among the benefits of this profession, it stands out that "it is meticulously structured so that you become a specialist capable of contributing in a tangible and large-scale manner to the task of making human processes and activities more friendly with the environment".
In short, an environmental engineer …
Evaluates damage to soil, air and atmosphere
You can carry out environmental impact studies
Determines if a company is affecting an ecosystem
Make external consultancies
Why be an environmental engineer?
The Positive
The satisfaction of learning to exploit natural resources in a sustainable way and to collaborate in the care and recovery of the environment.
You will have very deep knowledge in transversal subjects such as mathematics, physics, chemistry and biology, which will allow you to have multiple job opportunities
Possibility to work independently as a consultant or under a dependency relationship.
Thanks to globalization and the importance of this career, you will have the chance to perform as a professional anywhere in the world
The Negative
Impossibility of making decisions when the role is to advise and give your opinion about how a company should operate in certain situations.
Although the study plan is very complete, the counter is that you will have to dedicate several years of effort to obtain the title
Complexity of the curriculum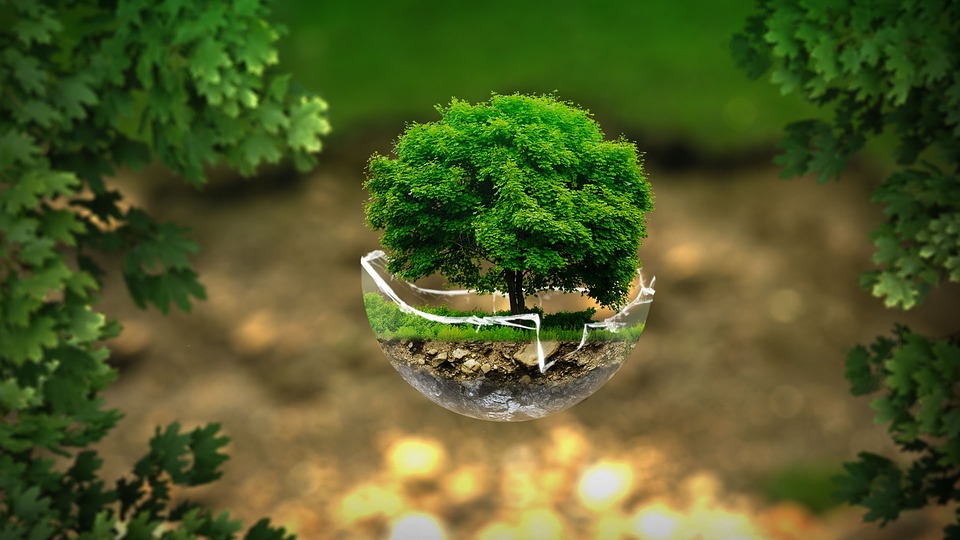 Labor field: A wide range of options
If you graduate as an environmental engineer, you will have a solid multidisciplinary base in environmental sciences and have the ability to analyze complex information. In addition, you will be able to make decisions in a comprehensive manner and design strategies for the prevention, control and mitigation of environmental problems.
The field of work, therefore, covers the industry, public and private companies, as well as international organizations. You will also have room in state offices related to the protection of the environment and in consulting and advisory companies in the environmental area.
Continue Reading: How to optimize the energy consumption of a house with a thermal coat
Subjects that you will study in this race
In general, if you study Environmental Engineering, these subjects will be part of your curriculum:
Chemistry
Math
Physical
Calculation
Biochemistry
Thermodynamics
Microbiology
Environmental biotechnology
Environmental analysis
Environmental impact
Environmental Protection
The best 10 universities to study Environmental Engineering in the world
Stanford University: Opened its doors to students in 1891 after six years of planning and construction, is located in Stanford, California, and has faculties of Engineering and Earth Sciences.
Imperial College London: Its main campus is located in South Kensington, home to around 12 thousand full-time students enrolled in academic programs offered by the Faculty of Engineering, School of Medicine, School of Business and the Faculty of Natural Sciences.
Yale University: Was founded in 1701. It is a member of the Ivy League, and it is a private institution located in New Haven, Connecticut. It has a college of forestry and environmental sciences.
University of Toronto: Is one of the main institutions of intensive research in the North American continent, and in the World Academic Ranking Times Higher Education 2014 it was ranked 20th.
University of Melbourne: Is the oldest public institution in the state of Victoria is the University of Melbourne, established in 1853 and a member of the prestigious G-8.
Ecole Polytechnique Federale de Lausanne: Is one of the Federal Institutes of Technology of Switzerland. EPFL offers 13 undergraduate and postgraduate programs that cover subjects such as Basic Sciences, Engineering, Life Sciences, Architecture, Construction and the Environment.
Technical University of Munich: Is an educational provider based in Munich, Germany. TUM is one of the best universities in Europe and offers 165 undergraduate programs in 13 departments. The thematic areas covered include Computer Science, Mathematics, Physics, Architecture, Life Sciences, Administration, Medicine, Health Sciences, Environmental Engineering and Computer Engineering.
University of Tokyo: Founded in 1900, is a research university and the first of the Seven National Universities in Japan. Around 10,000 students are enrolled in undergraduate and graduate courses. International students are benefited with tuition waivers, different types of scholarships, accommodation and professional guidance.
Hong Kong University of Science and Technology: Established in 1991 and stands out for its international focus on research, being the only scientific and technological research institution in Hong Kong. He has occupied the No. 3 spot in the "Top 100 of the world's under 50s universities" by Times Higher Education and has four schools offering a wide range of academic programs.
University of Adelaide: Ranked in the top 1% of the world's leading universities and a member of the Eight Group of Intensive Research of Australia, the University of Adelaide is a prestigious institution that offers students an internationally recognized degree.
Outstanding programs abroad
 Bachelor of Science in Environmental Engineering at Colorado School of Mines
It presents students with the foundations of environmental engineering, including the scientific and regulatory basis of public health and the protection of the environment. The degree is designed to prepare students to research and analyze environmental systems and assess risks to public health and ecosystems, as well as natural assessment and design and engineering solutions to mitigate risks and achieve beneficial results.
 Environmental Engineering at Swansea University
This course provides knowledge of biological, physical and chemical processes and encourages and develops the analytical and creative skills necessary for the economic and safe design, safe operation and management of environmental process facilities. It also provides an idea of ​​how the environment resources should be managed to achieve sustainability. Of course, the modules are compatible with visits to industrial processes.
 Civil and Environmental Engineering at University of Technology Sydney – UTS
The objective of the course is to develop skills for leadership in professional engineering practice and, at the same time it provides an opportunity to acquire knowledge and understanding of another language and culture.
Environmental Engineering at the University of Coventry and
To develop in a sustainable way, we must understand our environment. This course combines environmental science and civil engineering. The Institute of Civil Engineers of the United Kingdom (ICE), the Collegiate Institution of Water and Environmental Management (CIWEM), the Bureau of Labor Statistics of the United States. The United Nations (UN) and several international organizations have reported a high shortage of skills in environmental engineering around the world to respond to the growing climatic, demographic, socioeconomic and environmental changes.
Diploma of Environmental Engineering Technology in Saskatchewan Polytechnic
Environmental engineering technicians are at the forefront of environmental protection. Apply science, ecology and engineering to minimize the adverse impacts of human activity in the natural world. Will develop the skills to apply engineering and technology solutions to real-world environmental problems. At Saskatchewan Polytechnic, you will learn applied science behind environmental protection. When you graduate, you will have the skills to work in pollution monitoring, environmental audits, environmental management, site evaluation and remediation, project management and waste management.