The Best Websites to Download Cad Blocks and Revit Families for Free
The cad, revit library, and bim library platforms are the hidden gems of architectural design. They provide Free CAD blocks and BIM objects so that you can draw without worrying about having to pay for them.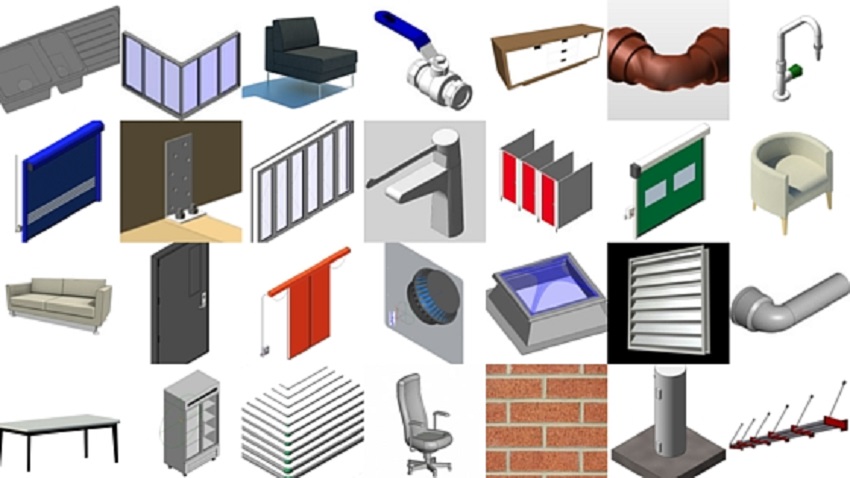 These platforms let you explore cad and bim files in depth. They provide guidelines on how to use them. Most importantly, they encourage cad drawing from students and enthusiasts by providing feedback on their work. In this blog, we will tell you about cad blocks and revit families that are available for free download on the internet and how you can get access to them easily.
Websites to download Cad Blocks for free
A variety of websites offer free Cad Blocks and Revit families for download. The websites offer a diverse range of CAD software, which makes it easy for you to find the software that suits your needs. The websites also provide helpful tutorials that will guide you through the installation process of the software.
BIM Object
There are a number of websites that offer free Cad Blocks and Revit families. You can find these files on various websites, such as the BIM Object website, which offers ZIP, RAR, and 7z formats. However, make sure to download the files from a trusted source to avoid viruses or malware. Instead, always download files from the official website or from an authorized reseller to ensure safe and reliable downloads. Additionally, review tutorials and support forums before downloading any CAD block or family file. This will help you understand how to use it and save time when working with 3D modeling software.
CADdetails
CADdetails is a website that offers free access to cad blocks and Revit families. Users can download the files and use them to create models or drawings. The website also has tutorials on how to use the files. It is a useful resource for designers who are looking for free cad blocks or resources to design their projects.
CADdetails has both English and Spanish versions, making it a versatile resource for users from around the world. Whether you're a professional designer looking for free cad blocks or just starting out, CADdetails has what you need.
APlus
APlus is a website that offers free downloads of Cad Blocks and Revit families to users. This software allows users to create 3D models and diagrams in the Revit platform. It offers a wide range of Cad Blocks and Revit families, covering products for architecture, engineering, and construction.
Users can download the files and use them in their own projects without any cost or obligation. The website provides detailed instructions on how to use these files in your work.
Websites to download Revit Families for free
A number of websites offer access to Free Revit Families. With so many options available, it's easy to find a website that provides free access to the latest versions of Revit Families.
Smart BIM Library
Smart BIM Library is a website that offers access to thousands of Revit families. The website has a searchable catalog of files, so you can easily find the ones you need. You can also download the files directly to your computer. If you're new to Revit or if you need to find specific blocks or families, Smart BIM Library would be a great resource. It offers a wide range of free models, bibles, panels, and more to help users create realistic models and drawings quickly and easily.
BIMsmith Market
BIMSmith Market is a website that offers free CAD blocks and Revit families for download. The website features a variety of CAD blocks and Revit families to meet the varied needs of users in the architectural and engineering communities. Users can search by category or keyword to find the CAD block or family they are looking for. The website also offers helpful tips, tutorials, and guides to help users learn how to use the CAD blocks and Revit families effectively.
Whether you are a professional designer or an engineer seeking high-quality CAD models for your work, BIMSmith Market has something for you. Plus, it's free to download, so there's no risk involved in trying out some of its cool tools and resources.
RBI Water Heaters
RBI Water Heaters provides free cad blocks and Revit families for download. These files are suitable for use with a variety of software applications, including Revit, SketchUp, and 3D CAD programs. Downloading cad blocks and families from RBI Water Heaters is a cost-effective way to save time and increase productivity while working on a project that involves water heaters. With its free cad blocks and families, you can easily add realistic features to your models, such as pipes, controls, and valves. Additionally, the download is a trial version; you need to pay to use the cad block or family in your project.
Benefits of the CAD library and Revit library platforms
The CAD library and Revit library platforms are two of the most popular design resources on the Internet today. They offer a wealth of free resources, which can be accessed by anyone. These resources include 3D models, tutorials, templates, and other design assets.
The CAD library and Revit library platforms offer easy-to-use design tools, which make creating designs quick and easy. Both platforms offer robust support, which allows users to ask any questions they may have. This assurance that their questions will be answered quickly and efficiently is an invaluable asset for any designer.
The CAD library and Revit library platforms also provide a vibrant community of users who can help you with your design projects. So if you're looking for free design resources, you should consider the CAD library and Revit library platforms as your go-to options.
Conclusion
There are several websites that offer free downloads of cad block, cad block templates, and revit families. If you're looking for a range of design software for your business, this is a good place to start. The websites listed above offer everything you need to create stunning 3D models and drawings. They also provide tutorials that show you how to use the designs effectively and efficiently. Comment below if we've left out any other website that creates cad blocks or revit families and blocks for free.