View more security means more
Lighting is one of the systems where automakers are using the most advanced technologies, improving the safety of both the drivers themselves and users of different roads and highways.
After applying different lighting systems as   the discharge lamps gas, better known as xenon lights, through the bi – xenon, adaptive headlights, etc. He has secured a firm foothold LED illumination; the acronym means light emitting diode ¨ ¨.
Among the most common uses of LED lighting in automobiles are the daytime running light DRL (D aytime R unning L amp), brake lights, signage, including lighting inside the cabin.
The use of LED lighting for more current found in the new generation of headlights that are implementing brands such as Opel and Audi they call lighting Led Matrix.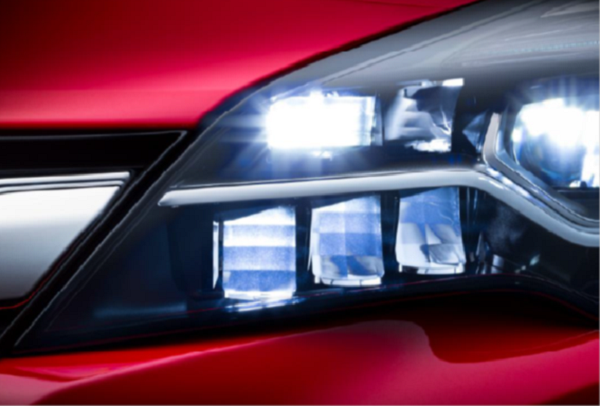 The aim of this type of headlamps:
Driving long as possible with the beam or activated and most importantly longer control the direction and depth beam of light at all times, given to vehicles that precede us and coming in the opposite direction.
The LED headlights are electronically managed by a Control Unit with the help of a camera on the windscreen at the height of the rear – view mirror detects when the vehicle leaves the urban area and automatically connecting beam.
The same camera detects traffic lights ahead or counterclockwise, and informs the Control Unit will disable this situation and it LEDS necessary to avoid glaring and otherwise kept as bright as possible the road and its surroundings.
Improved significantly increases safety for the driver and other road users.
Lighting is almost perfect, the service life of the headlights is long compared to xenon or halogen, needs no mechanisms of movement inside the lighthouse and how we have seen in the video, turn on and off depending on the situation and summarized in a revolution of enlightenment.